Rewind
A Salon of Distinction
Rotterdam, NY
Lisa Lachanski graduated from The Orlo in 2001 and is the proud owner of Rewind Salon in Rotterdam, NY. With 10 years of experience as a stylist behind the chair Lisa opened her own salon in 2010. Lisa's enthusiasm and passion for the industry is evident from the moment you meet her. She is beautiful (both inside and out) and her super friendly presence is felt from the moment you walk through the doors. The atmosphere at Rewind is relaxed, inviting, and very professional. Occupying the entire first floor of a large house, it is beautifully decorated and very clean!
We had the chance to sit down with Lisa and chat about the beauty industry, and her own salon experiences.
 Q: What's your favorite thing about being a salon owner?
A: Seeing my employees achieve their goals and change their lives. It's really special when someone is able to buy their first house or become independent because of the successful career they've built working at the salon.
Q: What do you look for in a new employee?
A: Good skills, great work ethic and a dynamic personality. Talent and the drive to improve are huge factors in this business. You've really got to love what you do and that shows in your work and how you fit with your team.
Q: What advice (words of wisdom) would you give to a student?
A: You're never done learning. Education is so important and it doesn't stop when you graduate from school. There is something to learn from everyone you meet and so many different ways to achieve one look. Advanced education is something that I value and is something that I provide for my team every few months.
Q: What product line(s) do you use?
A: We are a Paul Mitchell Focus salon. Which means that we use their products exclusively and benefit from education classes that the company provides.
Q: How would you describe the culture of your salon?
A: Professional and fun! The vibe varies from relaxing and calm to lively and vibrant. For our clients the salon is one of their favorite places to be. We treat every client as if they were royalty and make sure they look and feel fabulous when they leave.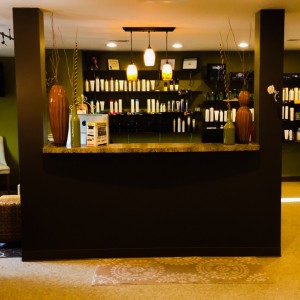 It was obvious the day that we visited that Lisa has created a unique salon environment. The majority of her team members are Orlo graduates and it was so rewarding to see this sisterhood of stylists working so successfully in the beauty industry.
It may have been fate, and a close family friend that brought Lisa to becoming a salon owner, but she wears the hat extremely well. Just as Lisa feels the most satisfaction and pride with the success of her stylists, we are extremely proud to have been a part of her educational background with Lisa being a graduate of The Orlo School of Hair Design.
Congratulations Lisa!